Veseys and the Community
As a family-owned business for eighty years, Veseys has not only been actively involved in the agricultural community, but has also been a generous supporter of many well-deserving community groups such as the Queen Elizabeth Hospital Foundation, the Junior Achievement of PEI, Special Olympics, the Rotary Club of Charlottetown, the Charlottetown Food Bank, 4-H PEI, Farmers Helping Farmers and more. By giving back to the community, Bev Simpson and his team at Veseys have earned the respect of many friends and feel much gratitude knowing that their community work has helped to make lives better and the community stronger.
Farmers Helping Farmers is a nationally recognized, award-winning organization of community-minded people with an agricultural background from Prince Edward Island, Canada. Their goal is to assist Kenyan farmers in becoming more self-reliant in agricultural food production. Together, they develop small-scale, practical agricultural projects, focusing on direct, person-to-person interaction, with little or no government structure. Members of Farmers Helping Farmers volunteer their time to coordinate projects and help raise the necessary funds. Veseys is proud to support Farmers Helping Farmers with monetary and seed donations, as well as sending Veseys experts to Kenya as part of the crop advisory team.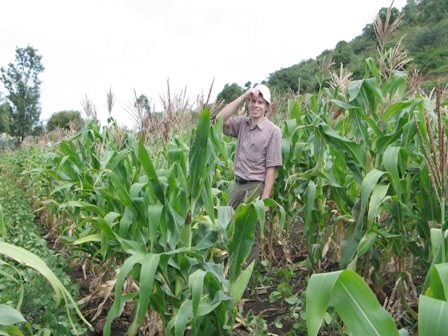 4-H PEI is a 100 year family-oriented, community-based, youth organization which provides opportunities for leadership and life skill development all while promoting agriculture awareness. Veseys is a Platinum-Level donor and has donated gardening seeds and supplies to 4-H PEI for many years.